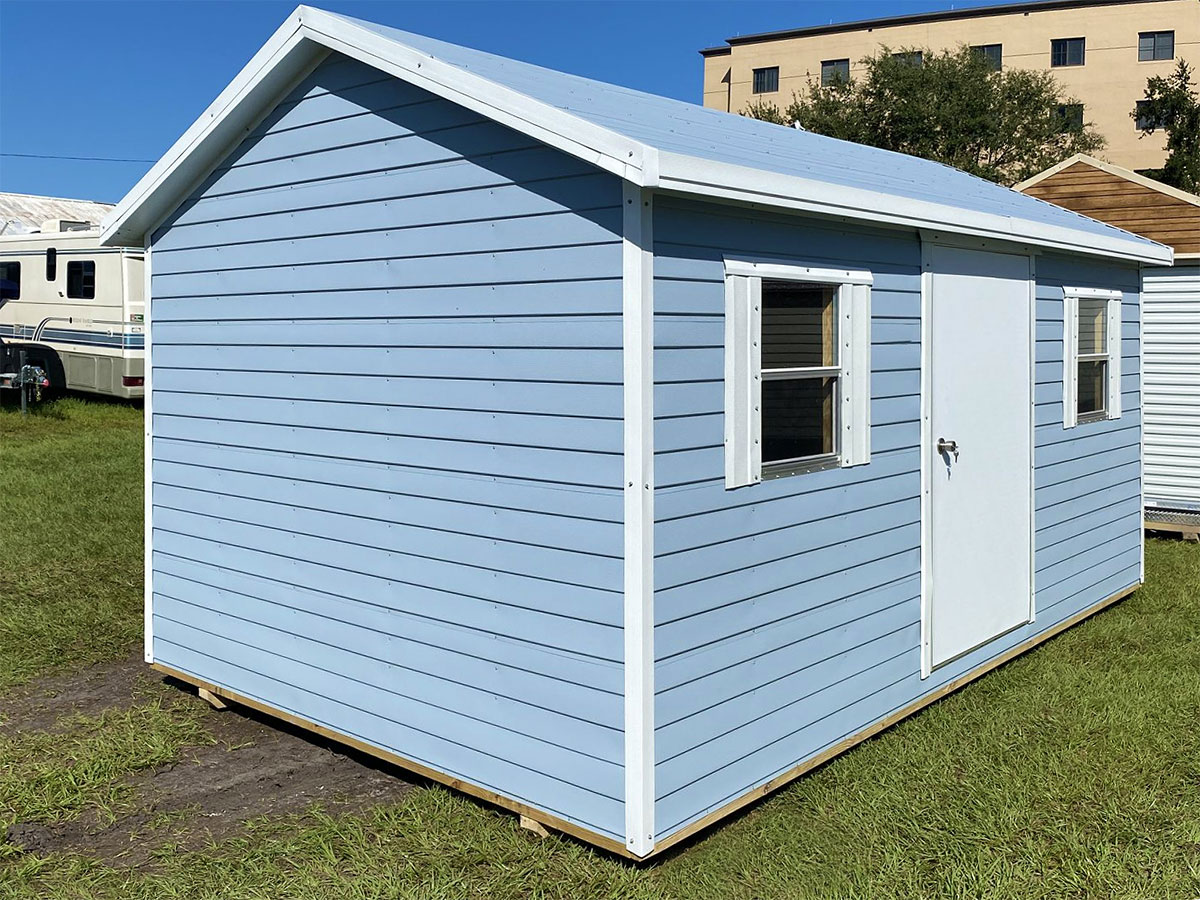 New Sheds & Storage Buildings
We carry a large in-stock selection and variety of outdoor sheds for sale. Our selection of storage sheds, backyard sheds, garden sheds, and garage sheds are available in almost any size imaginable and perfect for making extra space in your garage or home, all without breaking the bank.
Whether you're shopping for new sheds for sale, used sheds for sale, or custom built sheds, we offer easy financing, fast shed delivery, and a dedicated team committed to helping you find the best storage solution for your budget.
Shop New Sheds
Color Options
Searching for a shed that's stylish, affordable, and matches the style of your home? We offer a wide variety of color options for you to choose from.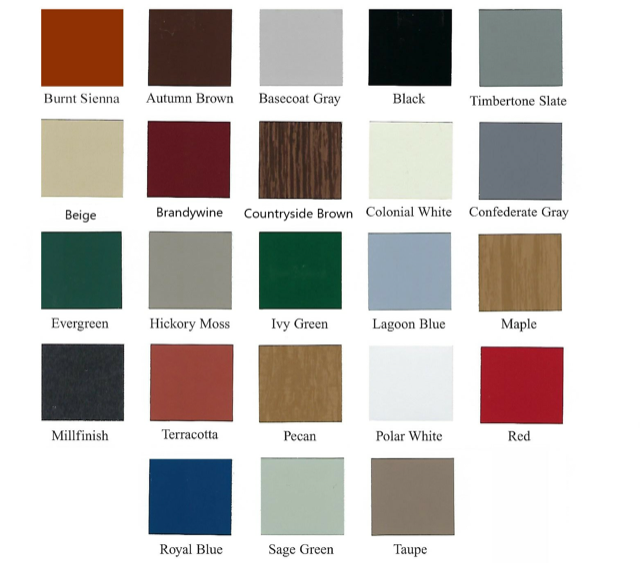 Standard Sizes
New Smithbilt® sheds come in standard sizes of 6′ x 6′ thru 30′ x 100′ on all Eave and Streamline models. Barn model: 8′ x 8′ thru 12′ x 20′
Doors & Windows
DOOR OPTIONS
Our doors are constructed from painted galvanized steel and attached to a heavy-duty aluminum frame ensuring stability, safety, and security. Other features include highly efficient polyurethane foam insulation with high R-Values and adjustable striker plates. Our doors features weather stripping on the door frame and door core creating a double seal. Available in the following sizes:
• 42", 48″ And 60″ Mobile Home Doors
• 61″ And 48″ Wood Frame Door
• 36″ Double Mobile Home Door
• 8′ x 7′ And 9′ x 7′ Roll Up Doors
• 5′ x 6′ And 6′ x 6′ Roll Up Doors
WINDOW OPTIONS
Our windows have interlocking meeting rails that provide additional security and structural performance. Quality pile weather-stripping at sash head and jambs for maximum weather resistance. Soft vinyl bulb gasket for additional weather seal. Sloped sill and large built-in weep holes for superior drainage. Jambs notched for multiple opening positions with spring-loaded latches. Nylon glides enable easy window sash operation.
• 22" x 27" Windows
• 22" x 40" Windows
• Extra Windows
• Air Conditioner Portal
Build Onsite Sheds
Skip the hassle of low clearance areas and let us build your new Smithbilt® shed in your backyard. Each new shed is available for build onsite, making it easier than ever to get the backyard storage space you want. Kick back and watch as our experienced installation pros assemble your new shed right in your yard! Searching for a more custom design? Shop our selection of Tiny Homes & Cabin Designs to begin building your dream!
Get More Info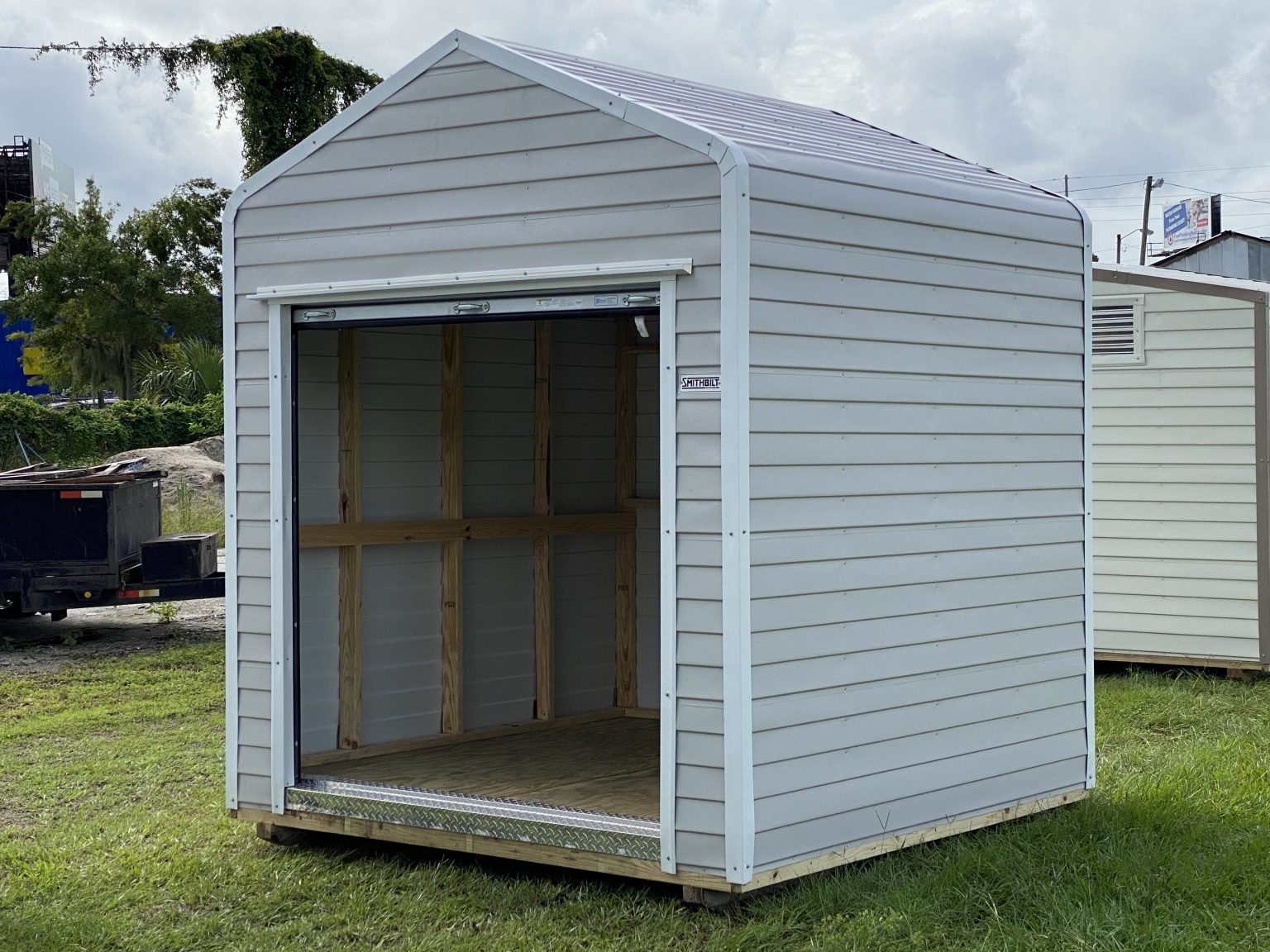 PreOwned Sheds
Shop our inventory of gently pre-owned sheds and save thousands! Each shed has a multi-point inspection to assure your getting a quality shed for a great price.
Shop Pre-Owned Sheds